Argentina is the world's eight largest country visited by millions of tourists every year. This South American country is known for its amazing geography, mesmerizing landscapes, beautiful cities, rich history and culture. There are other reasons also to choose Argentina as your next holiday destination.
1. View stunning waterfalls: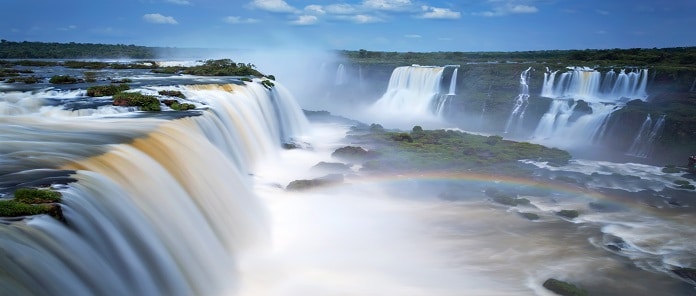 Iguazu Falls is one of the topmost reasons to visit Argentina because it is the place where you can see 275 individual waterfalls.The best way to explore its beauty is through a helicopter or boat ride. The Iguazu falls offers breathtaking views that attracts tourists from all over the world.
2. Drink some of the world's best wines:
Argentina is a perfect destination for wine lovers. There are many vineyards and wineries in the the country but the most prominent one is Mendoza where you can drink tasty red wine Malbec. The other wines that you can enjoy here are Viognier, Torrontes, Sauvignon Blanc, Chardonnay, Cabernet Sauvignon and Syrah.
3. Learn tango dance:
If you want to learn tango dance, then Argentina's most populous city Buenos Aires is an ideal place for you. You will also see many street dance performances and other fun activities while exploring the city, especially in the La Boca.
4. Climb highest mountain peak of South America:
Aconcagua, the South America's highest peak is an ideal spot for adventure seekers. It lures many climbers every year. Aconcagua is also a home to many glaciers, out of which, Ventisquero Horcones Inferior is the largest one. The mountain peak provides memorable experiences to its visitors.
5. Eat Delicious Argentinian food: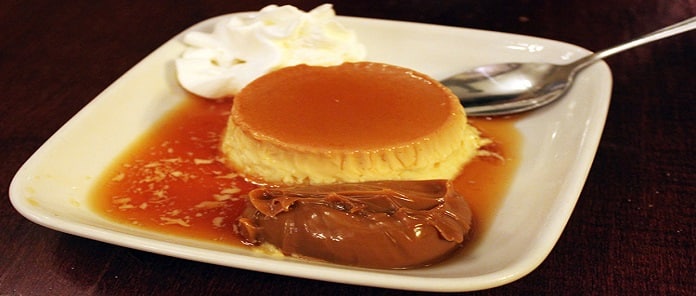 Argentina is also popular for its delicious food, particularly beef. Bife de costilla, locro stews and matambre arrollado are the main non veg dishes of the Argentina.  You should also try lips-smacking pastas, seafood and empanadas. If you love sweet dish very much, then don't forget to eat Argentinian specialty dulce de leche.
6. Explore wildlife: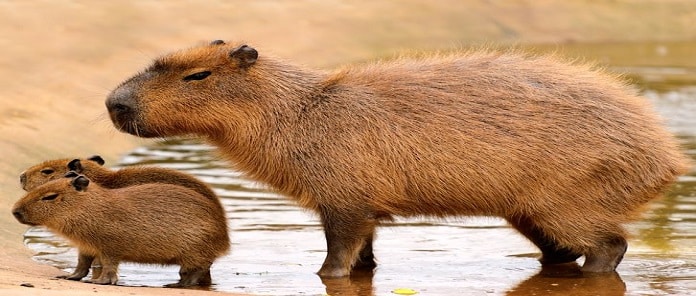 Argentina has a wide variety of fauna. You can spot various sea creatures including whales and penguins at the Valdes Peninsula. The other animals that you can see here are the mare, guanaco, rhea etc. The wildlife lovers can also go to Ibera Wetlands to explore species of many animals like neotropical otters, maned wolf, capybara etc.
7. Visit most beautiful bookshop: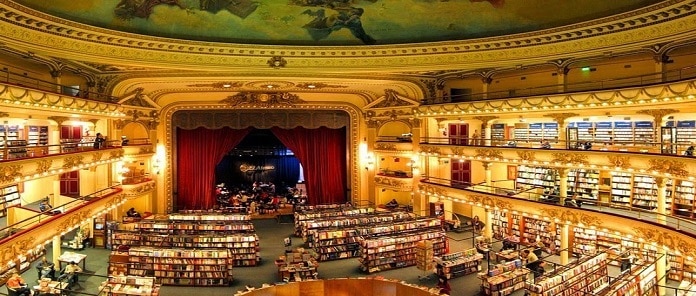 Situated in Buenos Aires, The El Ateneo Grand Splendid is one of the most beautiful and astonishing bookshops in the world. With elaborately-lit shelves, the crimson stage curtains and graceful rounded balconies, the interior of the bookstore spellbind the visitors.
So, when you are planning to visit Argentina?