We always seek amusement and fun on a trip maybe that's what unwinds us from the mundane of life. And Amusement Park is one such area where be it a child, a teenager, or an adult all get an opportunity to relive their second childhood. Amusement parks are a striking blend of fun, adventure, and entertainment. Giving you a perfect set up for wildlife expedition, enthralling water sports, and rides, shopping, and much more, we have picked some of the best amusement parks around the world.
So, if you're planning an ideal getaway with family or friends, these amusement parks are filled with fun and a jolt excitement.
While Disneyland and Universal Studios are the first names that come to our mind when we think of Amusement Parks, but we have added a few more theme parks to the list that offer an equivalent dose of fun and spectacle.
Port Aventura, Spain
Fuji-Q Highland, Japan
Universal Studios, Singapore
Disney's Hollywood Studios, Orlando
Port Aventura, Spain
Port Aventura is the world's most visited amusement park that serves you with a fascinating experience. The park is crammed with fun, thrill-seeker rides, cuisine, and food. The ambiance is based on various historic civilizations such as the Mediterranean, Far West, Mexico, China, and Polynesia rendering an idyllic amusing living history experience. Along with a stunning outlook the park also has the incredible and the continent's highest slide King Khajuna. You can surely consider this if you're looking for the world's best amusement parks.
Location- Av. Pere Molas, Km 2, 43840 Vila-Seca, Tarragona, Spain
Timings- every day from 10 AM to 12 AM
Entry Fee- 40 Euros
Popular Rides- Shambhala, Furius Baco, Tutuki Splash, Tami-Tami, Dragon Khan
Roller Coaster Rides- 9
Water Rides- 5
Rides Based On Motion Pictures- 4
Flat Rides- 7
Fuji-Q Highland, Japan
Set up in the foothills of Mt. Fuji is the country's most famous amusement park Fuji-Q Highland. The park is stuffed with haunted rides, dramatic roller coasters, cafes & restaurants, and some special kid rides. The park has a vast assortment of astonishing rides suiting different age categories.
Location- 5 chrome-6-1 Shinnishihara, Fujiyoshida-shi, Yamanashi-ken, Japan.
Entry Fee- 1500 yen – adults, 900 yen- children
Timings- 9:30 AM To 5 PM
Roller Coaster Rides-7
Theme- Haunted Rides- 2 the Haunted Hospital, and Hopeless Fortress.
Popular Rides- Fujiyama, Takabisha, Do-Dodonpa, and the haunted Hospital
Universal Studios, Singapore
Universal Studios is known to be a unique theme park and is one of the most popular guessings when we think of theme parks. The park is a hype around the globe and we must say it lives up to all that hype. It's the preference of every visitor to Singapore. It is dotted with 24 attractions and more than 7 theme zones. The park is one of its kind that gives you the avant-garde experience of rides, spectacular shows based on blockbuster movies, and Studio Tour.
Location: Resorts World Sentosa
Operating Hours: 2:00 PM To 9:00 PM Thursday to Sunday
Entry Fee: SGD77 for adults, SGD 58 for children (below 12 yrs), and SGD43 for seniors
Top Things:
The Wizarding World Of Harry Potter
The Ride To Jurassic World
Studio Tour
Water- World
Disney's Hollywood Studios, Orlando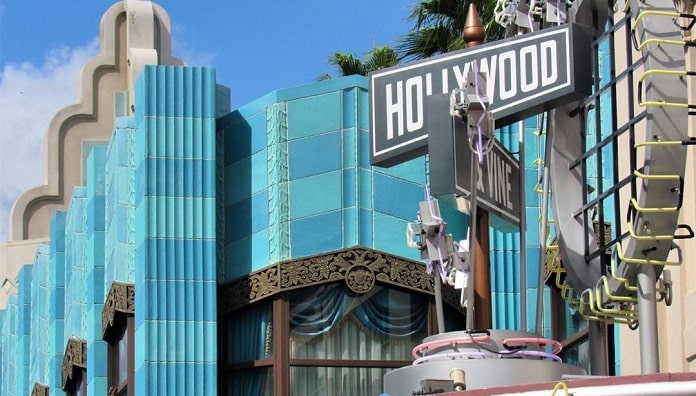 This theme park is based on the 1930's and 40's Hollywood classic vibe. It is equipped with 6 theme zones inspired from Hollywood Boulevard, Echo Lake, Streets of America, Toy Story Land, Star Wars, and Pixar Place. The place is a must visit for all the Disney fans.
Location: 351 S Studio Dr N, Lake Buena Vista, FL 32830, US
Opening Hours: starting at $100 per visit
Entry Fee: 8 AM To 10.30 PM
Things To Do:
Magic Kingdom
The Twilight Zone Tower of Terror