If you're a fan of sandy beaches, suntan skin, and the sound of salty water hitting the shore, then your next holiday destination should be to an island. One plans a vacation to experience the ultimate beauty of a place and to relax the mind to the fullest. There's a thing about islands which makes them the most surreal and dreamy place. It is a gate to paradise and never fails to attract anyone with its breathtaking beauty. With their sandy white beaches and coral sunsets, there's no chance you can resist going to any of these islands.
If you want to relax on a holiday and just gaze at the beauty of nature, landscape view and lush greenery, find your very own getaway in this list. Get ready to be blown away by the most beautiful islands in the world!
BORA BORA ISLAND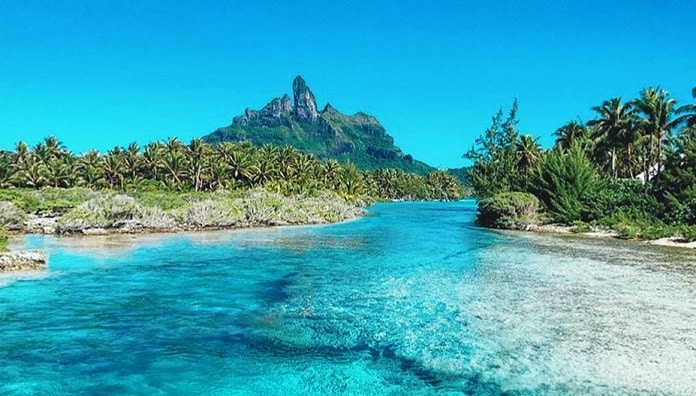 Bora Bora is one of the most famous and mind-blowing islands to exist in French Polynesia. It is very popular for honeymoon and post-wedding holidays. Tourists visit this place every year because of the picturesque lagoons that this place is made of. They look so unreal in pictures and in real life too. The atmosphere is calm and peaceful as you sit in your aqua-centric resort huts. Bora Bora island is very famous for these accommodations built right in the water. All you have to do is gaze at the vivid shades in the sky and around you. Beautiful hues of turquoise and emerald will take your breath away. In the evening you can sit at the shore and watch a musical dance by grass-skirted women.
FIJI ISLAND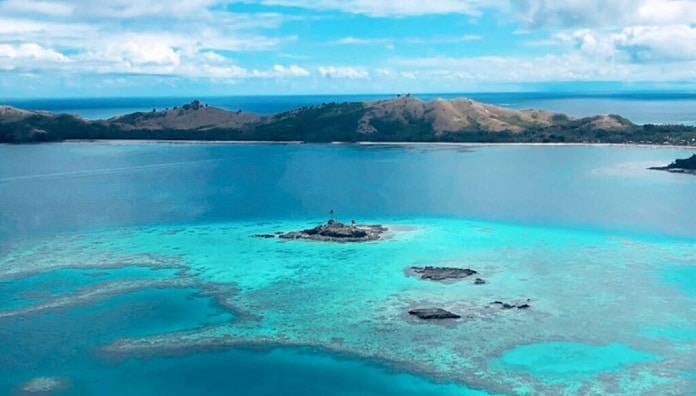 The gorgeous Fiji island is a group of 332 islands in the South Pacific Ocean. It is an archipelago with the most amazing scenic beauty and gorgeous lagoons with turquoise waters. You can just stroll on the island or sit under a palm tree with a drink in your hand and enjoy the ecstatic beauty of this place. Being Australia's tropical getaways, this one offers an abundance of fun activities for locals and tourists as well. You can go surfing, fishing, and diving in the sublime water and forget all the tensions in the world. This is a perfect match for your luxury lifestyle!
SANTORINI, GREECE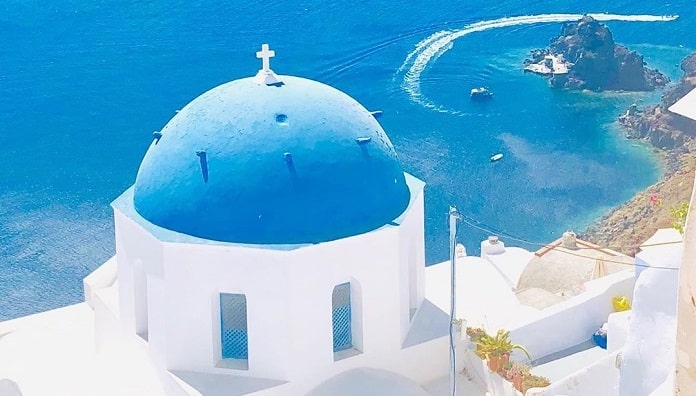 What a beautiful name for an island! Santorini is by far the most beautiful island in the world. It's charming beauty and ecstatic vibe has made us bow down. For all those who don't know, Santorini is famous for its magical sunsets in the town of Oia. Santorini is as real and beautiful as it looks in the pictures with the ultimate blend of a man's mind and nature's magic. Santorini is so photogenic that you'll never get tired of clicking pictures on the streets. White beautiful houses perfectly structured on the streets will take your heart away. Other fun activities like parasailing, water ski, and banana boating are also highlights of this beauty.
SEYCHELLES, AFRICA

Seychelles is located on the eastern coast of Africa in the Indian ocean and is a spectacular group pf islands. An archipelago that it is, it comprises of 115 islands. The beauty of this place is that it is not at all man-made and totally natural which is why it is home to more than 2000 species of plants and so many fishes & birds. With picture-perfect view, Seychelles goes back into history for being very old but aesthetic too. it is the perfect spot for nature lovers and those who want to explore the national parks on an island trip too! It will offer you an unforgettable experience of a lifetime with its stunning valleys!
THE DALMATIAN ISLANDS, CROATIA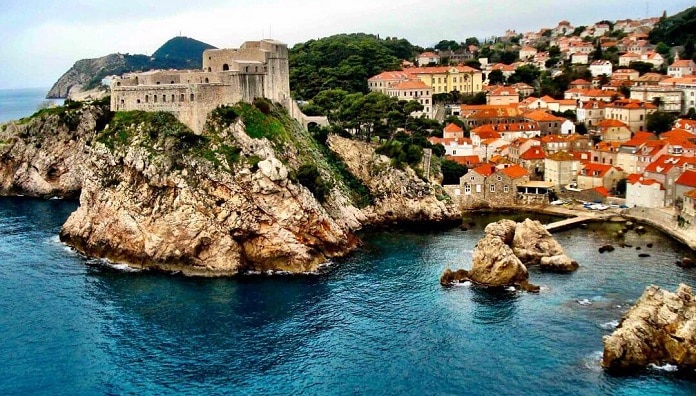 Dalmatia is one of the historic regions of Croatia. The Dalmatian islands are Croatia's most famous destination with beautiful beaches and scenic landscapes in view. It is comprised of many islands which serve separate needs for all. It has something for everyone and is a delight to visit. The island of Hvar hosts some of the most amazing humming parties and sunbathing whereas Lastovo is a silent untouched place. Brac offers water sports and hiking. The best time to visit here is in the warm months from July to august for the perfect holiday!