Capri is a dream island in Italy's Bay of Naples famed for its crystal clear sparkling water, idyllic landscapes, and jaw-dropping natural beauty. It is located in the beautiful Tyrrhenian Sea off the Sorrentine Peninsula in south Italy. Don't judge this island by its size because it is the most stunning island in Italy. Often called as 'heaven on earth', this tiny isle off the coast of Naples is full of lip-smacking cuisines and stunning scenic views. Capri is so beautiful and colorful that it almost looks as if it has popped out of a coloring book! We can't help but admire this beauty! There are so many things to do here that will surely entice you to pack your bags and plan this getaway.
Ferries depart from Naples and Sorrento throughout the day within intervals os 30 minutes so you can get anywhere conveniently. Read on to know why you should go to Capri right away-
Boat to The GROTTOES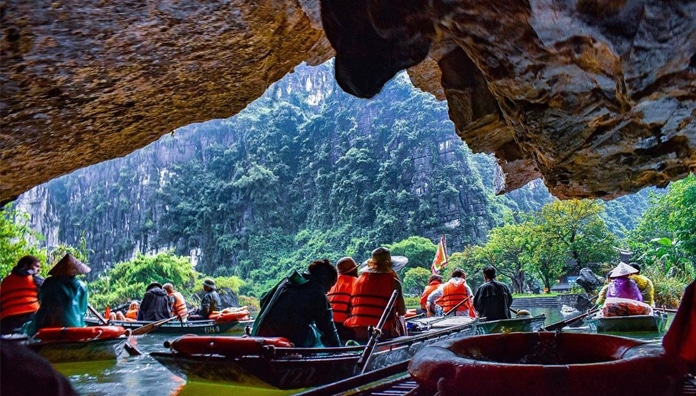 To kick start your day, opt for a boat tour which is the most popular thing in Capri. These boat tours take you past some spectacular views and around the lighthouse at Punta Carena. A major part of the tour would be to visit the famous caves ideally called the Grottoes- Grotta Azzurra, Grotta Bianca, and Grotta Verde. You can purchase a ticket and go inside the Grotta Azzurra or the Blue Grotto only. Hop onto a smaller boat than fits through the narrow opening in the rocks and enjoy the most spectacular view of nature. The extraordinary thing about the Blue Grotto is that an optical effect is created by the sunlight on the walls which makes the electric blue water glow! You're going to love this one!
View of The FARAGLIONI ROCKS
The Faraglioni rock is a gigantic formation of rocks considered as the most iconic sight in Capri. It is made of three limestone stacks and is so massive that you will spot this as the first thing on your way to Capri. It can even be spotted from the towns of Positano and Praiano. The Faraglioni rocks are the signature sight in Capri and pose a very dramatic view. you can have you insta-worthy pictures at this stunning place and enjoy the magical view with a meal. It really causes you to stop for a minute and wonder in awe!
Stroll on the MARINA GRANDE
You must have heard or read about Marina Grande because it is as picturesque as a postcard. It is studded with cute cafes on the dock, fancy bars and an abundant spree of souvenir shops for your shopping. Marina Grande features beautiful landscapes and hillside in the backdrop with colorful boats and yachts sitting peacefully on the docks. This is one of the best places to grab a bite and brew and find a peaceful spot for yourself to enjoy the view. All the boat tours dock you off at this place. can also go for a fine dine at the famous Ristorante da Gemma which further opens up to a beach.
Visit the PIAZZETTA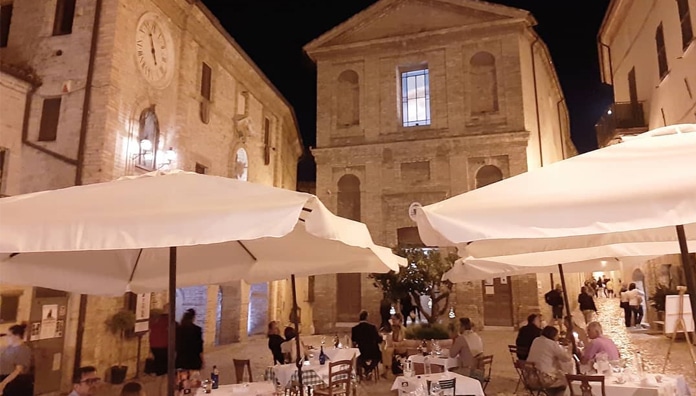 Worldly known as the Piazza Umberto 1, the Piazzetta is the famous public square in Capri. You can simply stroll around at this place and have fun all day. There is a big clock tower center right in the middle that chimes every 15 minutes to indicate the time throughout the day. There are a number of cute cafes and shops to have an idea of the local culture. The cafes are mostly occupied because this is a very busy and popular place in Capri. From early morning breakfast to late-night party scenes, the Piazzetta is full of life.
Take a bus to ANACAPRI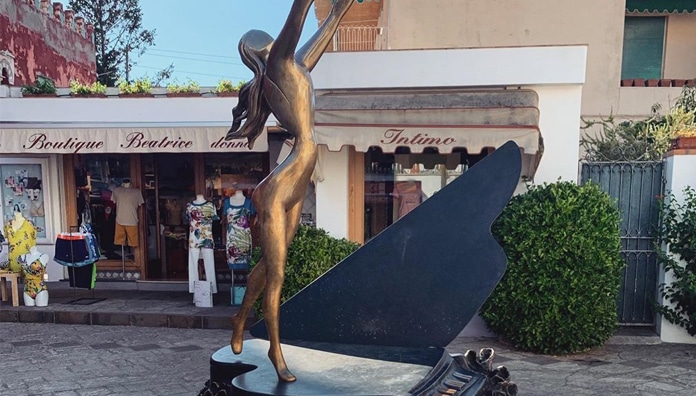 Mostly the tourists skip going to this place because little do they know how beautiful it is. It is situated at the highest point on the island and is a very quiet place. Anacapri is a small town that is more quaint and filled with the local crowd avoiding the hustle-bustle of the Capri town. With so many artisan shops, rustic churches and hiking trail covered with olive trees, it's truly an old-charm lover's paradise. You can experience so much tranquility in this place that's why it is definitely a must-visit.
And last but not least, a visit to Capri is incomplete without hopping on a chairlift from Anacapri to the top of Mount Solaro. The chairlift takes you there in only 12 minutes charging about 11 euros. It is totally worth the spectacular view. Visit this beautiful island for a breathtaking experience!