With white sandy beaches, amazing reefs and crystal-clear water, Maldives is a perfect destination for beach lovers and underwater adventure enthusiasts. Maldives is also one of the most desired destinations for honeymooners. There are many amazing places to see in Maldives such as
1. Banana reef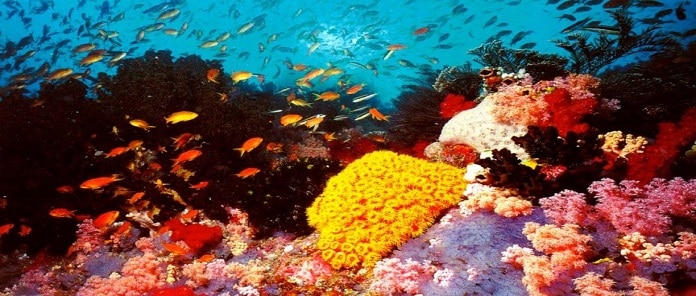 If you love scuba diving a lot, then you can't miss Banana reef in North Male Atoll Maldives. As its name suggests, the shape of the reef resembles banana fruit. It a home to wonderful aquatic creatures including the rare Bannerfish, Moray Eels, Blue-striped snapper and Napoleon Wrasse. Apart from marine life, you will find colorful corals and enchanting caves here. Banana reef was one of the first dive sites to receive international recognition.
2. Maafushi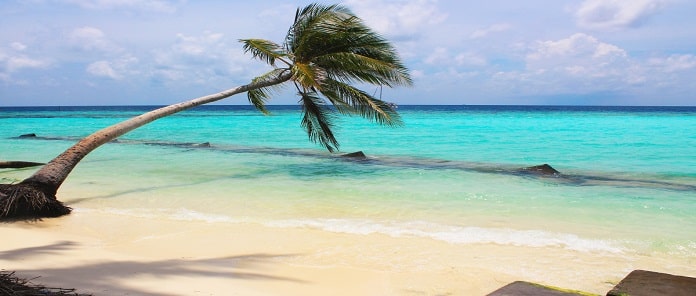 It is an ideal place for budget travelers because its local guesthouses offer reasonable accommodation. The peaceful environment of the island will make you forget all your worries. Stunning beaches backed with palms allow the visitors to explore natural beauty. In addition to this, you can enjoy diving, snorkeling and night fishing here. Also, try to catch up some cultural events like Bodu-Beru dance as it will make your trip memorable.
3. Male 
Male, the capital of Maldives, is known for its lively markets, colorful buildings, alcohol-free bars and restaurants. The city will make you familiar with the rich culture and traditions of Maldives. There are many interesting activities to do here like underwater scooter riding, snorkeling etc. Male National Museum, Sultan Mosque, Male Fish Market, Grand Friday Mosque and the Tsunami Monument are the major tourist attractions in Male.
4. Alimatha island
Situated in Vaavu Atoll, Alimatha island attracts lots of tourists every month. The island has lots of things to offer like canoeing, cat sailing, luxury cabanas, wind surfing, scuba diving spots, ayurvedic massage centers and night diving packages, thus you must visit this place whenever you go to Maldives.
5. Fuvahmulah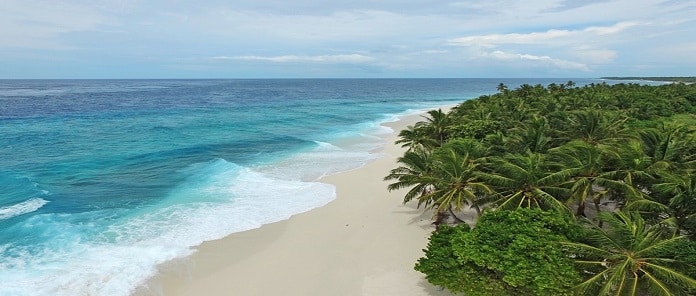 It is an island located at a distance of 500 kilometers from the Maldives's capital and provides one of its kind experience. Fuvahmulah has its own fresh water lakes. It also provides habitat to a bird named common moorhen, found only here in the entire Maldivian archipelago. Fuvahmulah has sands that feels almost like a pebble.
6. Utheemu
Utheemu island is of great importance for history buffs because it is the birthplace of the great warrior Sultan Mohamed Thakurufaanu. He was the person who saved the Maldivians from Portuguese invaders in around 16th century. There is also a magnificent timber-built palace called Utheemu Ganduvaru where the brave leader grew up.
7. Hithadhoo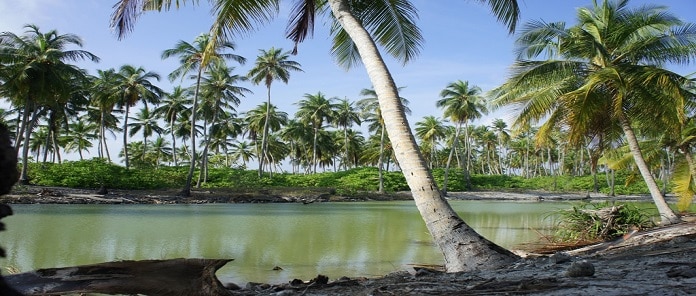 It is one of the large and most populated areas in Maldives. Look for bakeries, cafes and minarets on the north side of it whereas marshes and mangroves has covered the southern part of the it. Hithadhoo is situated in Addu Atoll, previously known by the name Seenu atoll. The lively atmosphere of the town is a center of attraction for many tourists.
So, these were the some of the best places to see in Maldives, which one do you like the most.