The most spectacular Maldivian resort that this one is, Kurumba offers world-class services along with some luxurious views in your sight. If you haven't been to this one yet, it's time to check it out virtually through our gateway. Kurumba is hands down one of the most breathtaking and opulent resorts in the gorgeous land of Maldives. It offers more than just white-sand beaches and crystal clear waters. Since the Maldives is the land of tropical weather with beautiful sunshine tearing from the sky, anyone who visits this place enjoys a pleasant atmosphere. With a cool breeze hitting your hair and notable topography, you are bound to leave your heart at this place.
Just like the Maldives is full of surprises this Kurumba resort is a handful of interesting things to do. You can indulge in a lot of fun activities and have an enthralling experience during your stay. Any resort must be fully equipped to satisfy its guests in every which way and this exotic resort does justice to everything you point. Talk about luxury accommodations, entertainment activities, mouth-watering cuisines, best hospitality, salon and spa services as well as nightlife- this one has aced in all these aspects. You are at discreet to choose all these services whenever you want and have complete leisure time during your stay. Kurumba Maldives also hosts a lot of grand events with live entertainment and music for a soothing evening.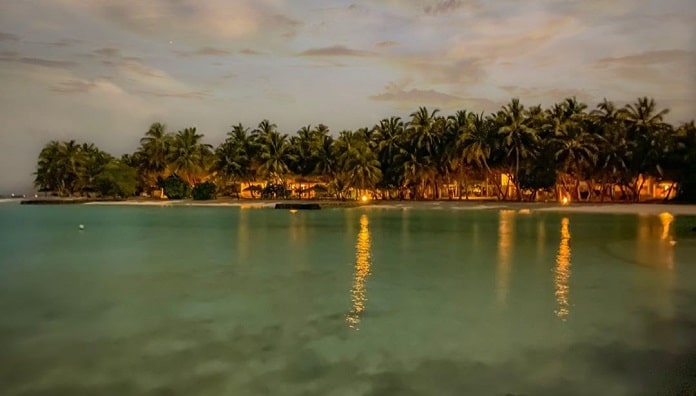 This luxurious resort has lived up to its reputation during all these years and has given all its guests the most memorable stay of all time. It has made sure that sophisticated accommodations and superb room service should be the first priority any day. A well-desired location that this one is, it offers a variety of rooms and villas like beachfront deluxe bungalows, garden pool villa as well as a family villa. Further, specified rooms have been oriented towards leisure as well as business travelers also. It has something for everyone and lives up to your expectations. An all-in-exclusive resort with such picturesque views at 360 degrees, you must book a room here for your next vacation right away.
Luxury is expensive is just a myth and this one is proof for that. We don't deny the fact that this one will burn a hole in your pocket because it will. But it totally worth every penny. With more than just sand and water, villas and spas, this one will be the most luxurious and worthwhile stay of your life. The best thing about this resort is that it offers a lot of special deals in every season. Summer Special deals, Early Booking Specials, and spa service specials are some of the main offers here. Time to time, they are renewed and made available at your end to choose from. Pick them at the right time and benefit from them like never before.
A luxury and lifestyle resort that Kurumba is, one should dwell into its contagious beauty at least once and taste what true opulence tastes like!