Pollution and carbon emissions aren't fun for anyone, so here's a list of cities that have nature and green living in mind. No city is perfect, and many have a long way to go before reaching ultimate sustainability. But these cities are benefiting both quality of life for its people, and the conservation and protection of our earth and environment.
If you're ever visiting any of these amazing towns, let them inspire you to reduce your own carbon footprint and become an eco-friendly traveler. Even planting just a few trees can make your own city a better place to be. Here are the 10 most eco-friendly cities:
1. Copenhagen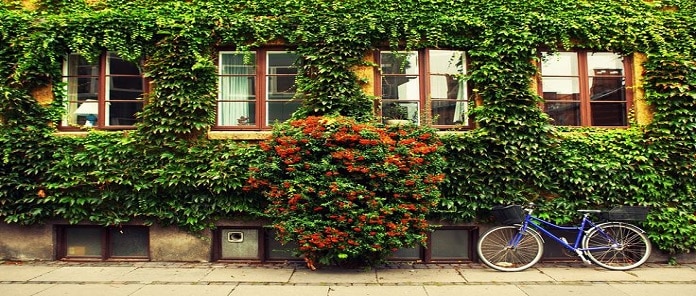 The true culture of a city comes out during rush hour – New Yorkers are brash, Londoners miserable and Copenhagen's residents? Just like their city: unwaveringly green. Joining the throng of two-wheeled commuters (roughly as many people cycle to work in Copenhagen as those in the entire USA) is a great way to experience the sustainability of the Danish capital.
On two wheels you will pass buildings with green roofs (mandatory for all new flat-roofed structures), restaurants that make tasty meals out of would-be waste products (Rub & Stub), and when crossing the new Cykelslangen, a purpose-built cycle bridge that snakes playfully over the city's harbour, solar-powered picnic boats.
2. Azores Islands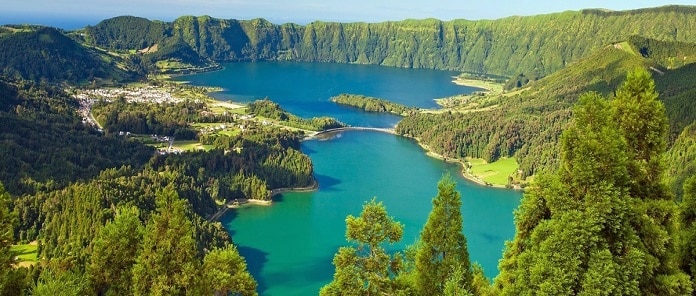 The autonomous Portuguese archipelago made up of nine volcanic islands has just been named the world's most sustainable destination in the first  Sustainable Destinations Global Top 100 . The Azores have earned their green credentials with a host of policies tapping into renewable energies – wind, geothermic and biomass – which currently generate 28% of electricity on the islands, with a 75% target for 2018.
Protecting the local wildlife and environment is also important to islanders. The number of protected areas, including UNESCO Biosphere Reserves and European Geoparks, is continually on the rise, while a raft of well-regulated snorkeling, diving and whale-watching trips are the best ways to experience the marine life, which includes dolphins, turtles, sperm whales, seabirds, pelagic fishes and cold-water corals.
3. Cape Town, South Africa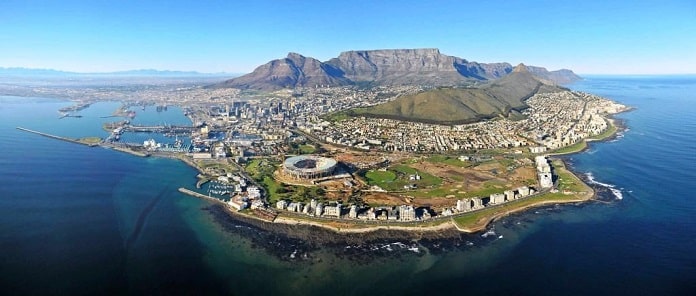 This African city is at the forefront of the continent's green living movement. The first to use the country's commercial wind farm, the city is also surrounded by natural landmarks, like Table Mountain and Lion's Head, promoting a healthy, outdoor mentality for those living in Cape Town.
4. Helsinki, Finland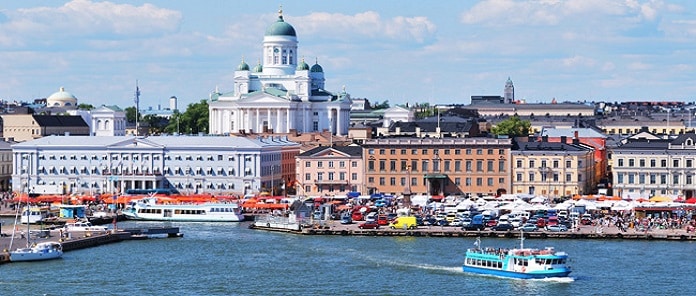 Helsinki is one of the greenest metropolises in the world: over one-third of the city consists of parks and other green areas, and it is surrounded on three sides by the sea. There are also 42 nature reserves in the city. The surrounding sea creates a special atmosphere and offers a wide range of recreational opportunities, from fishing and swimming to skating and sledding in wintertime.
Helsinki is also one of the cleanest capital cities (and happiest) place in the world. Helsinki also makes it to this list because like Copenhagen , the city makes it easy for its commuters to cycle through the city and use public transportation which reduces air pollution.
5. Stockholm, Sweden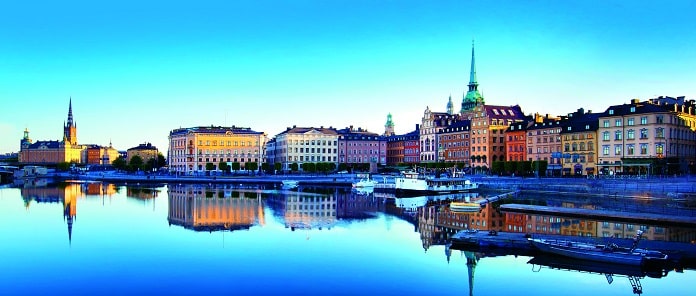 Stockholm is cleaner than any city I've ever visited. Litter rarely lines the sidewalk; the streets are always well-maintained, and the air is clear, crisp, and bright. Stockholm is famous for its cleanliness, lack of heavy industry/pollution, and an amazing public transportation system. Not to mention the Swedish countryside… it's breathtakingly beautiful.
6. Portland, Oregon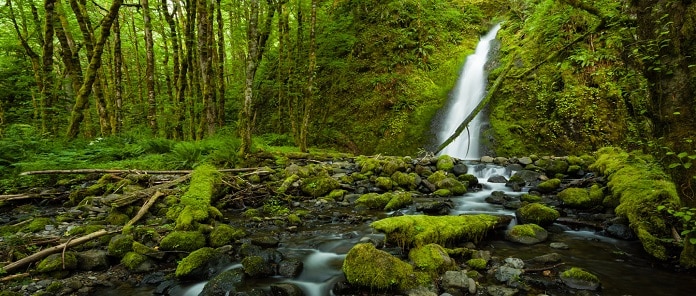 Portland isn't just about beautiful views and great coffee shops; it's also a bustling town filled with environmentalists, hippies, and people who love nature and all things earth-friendly. As a result, it has grown to become one of the greenest places to live in the world, offering 92,000 acres of green space in and 74 miles of hiking and running trails.
7. Reykjavik, Iceland
Iceland often seems like something out of a fairytale: utopic and beautiful and pure. But it's also one of the cleanest places in the world. Reykjavik has hydrogen buses in its streets, and all of its heat and electricity comes from renewable geothermal and hydropower sources (like the rest of the country!).
Over 99% of electricity production and almost 80% of total energy production in renewable energyIceland comes from hydropower and geothermal power making meeting buildings quite naturally eco-friendly. No other nation uses such a high proportion of renewable energy resources. The Icelandic government has stated an objective of making Iceland the first nation to use only renewable energy for its power in the near future according to the Icelandic National Strategy for sustainable development. Reykjavik is a global centre for renewable energy research, as universities, government departments, public and private companies all contribute
8. Curitiba, Brazil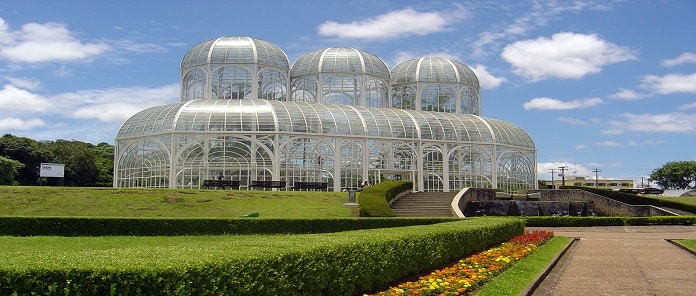 The only South American city to score above average in the study, Curitiba has consistently been ahead of the game when it comes to being green. Since developing the world's first rapid-transit bus systems in the '60s, the city's eco-friendly advances have continued to grow.
9. Freiburg, Germany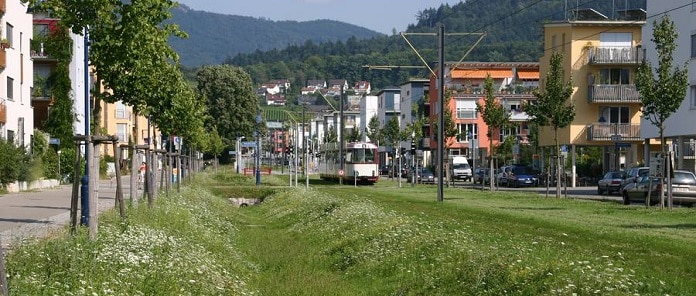 Freiburg in Germany is one of the cleanest cities in the world, giving it the chance to also be on the list of the greenest cities worth visiting. This German city is very unique because it is a car-free city. Amazing, isn't it? But it is true; in this modern time when almost every city road is congested with heavy traffic due to the increasing number of fossil-fuel powered vehicles, this city has managed to stay medieval and traditional.
What makes Freiburg a very popular destination is that it is beautifully surrounded by lush green hills, making it a prettily fenced city. Who wouldn't want to spend a good holiday on this city that has ben rebuild to be highly sustainable? It is car-free and highly sustainable.
10. Oslo, Norway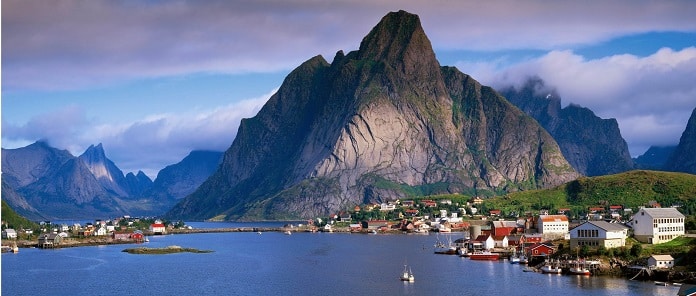 Oslo, Norway has always made it to the list of the greenest cities in the world and it is not really surprising. This city managed to be the greenest in the Norway despite the fact that it is also one of the most populated. Oslo, is indeed a very commendable city for tourists because despite the continuously increasing number of residents, it still manages to sustain its objective to stay green and make use of innovative sustainable methods.
Oslo was named the world's second greenest city in 2007, also as one of the most inhabitable. Many other European cities are also adopting true sustainable practices for better quality of life, not just for their local residents but also for their visitors. Long before the other cities decided to join the wagon for sustainable earth, Oslo already made its own mark and thus it was due to its has a long history regarding worldwide environmental concern.