Cool breeze, beautiful surroundings and crystal clear water make beach a perfect destination for the travelers who want to get a short break from their busy life and relax their mind as well as soul. Here you will find some of the best beaches that you should visit once in your lifetime.
1. Kauna'oa(Mauna Kea) beach, Hawaii:
This crescent shaped beach is situated in Kohala coast, Hawaii. Kauna'oa beach is famous for its palm trees, beautiful white sand and adventurous activities like parasailing, snorkeling etc. Apart from this, the tourists can enjoy whale watching and shark cage tour.
2. Anse Source d'Argent, Seychelles: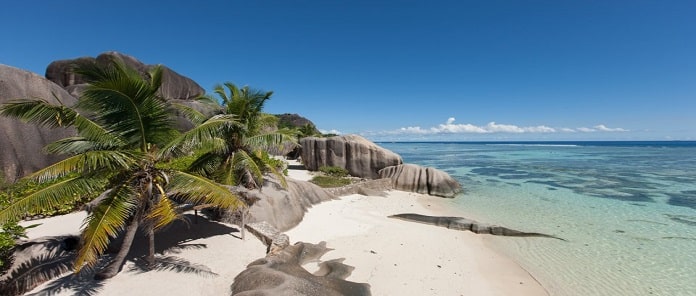 Anse Source d'Argent located in La Digue, Seychelles is one of the most beautiful beaches in the world. Pink sand, calm water and towering cliffs are the highlights of the beach. You can also see the rare bird species i.e. Japanese paradise flycatcher here thus a great place for birdwatchers.
3. Maya Bay, Thailand:
You can find this plush tropical beach in Ko Phi Phi, Thailand. It is visited by many people everyday as it offers stunning views and snorkeling opportunities. Maya Bay gained popularity when it was featured in the film 'The Beach' starring Leonardo Di Caprio.
4. Bora Bora, Tahiti: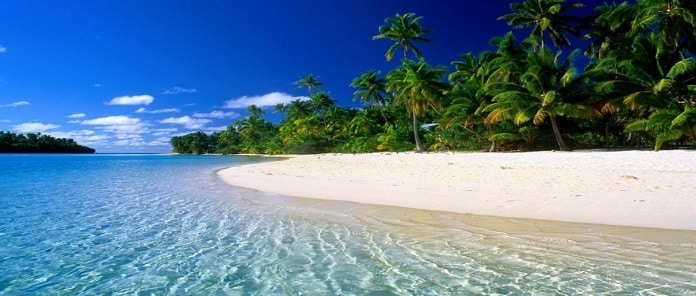 Located in northwest part of Tahiti, French Polynesia, Bora bora, also called 'Romantic island', is known for its turquoise water and wide area of coral reef system. Here, you can do various interesting activities such as kite surfing, Lagoon fishing, aqua safari and sub marine drive.
5. Seven Mile Beach, Grand Cayman: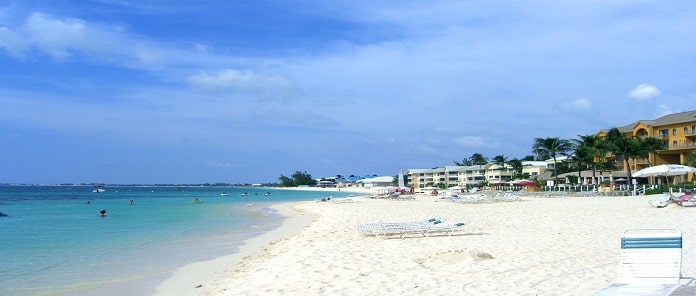 Seven Mile Beach is one of the most popular tourist places in the Grand Cayman. You can enjoy Jet Skis, volleyball game and snorkeling at this beach. Its beauty and coral sand attract many natural lovers.
6. Hidden beach, Mexico: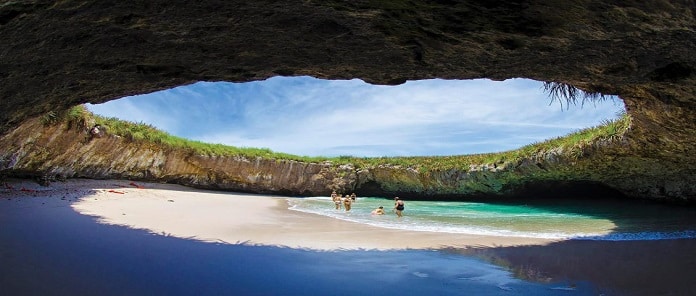 As its name suggests, this beach cannot be seen from outside. You can access the Hidden beach, which is situated in Marieta islands, through a long water tunnel. The visitors can meet many aquatic creatures while swimming like dolphins, manta rays, tropical fish species, sea turtles etc.
7. Fraser island, Australia:
This world's largest sand island is popular for 1000-year old trees and whale watching. Fraser island in Australia is a home to a wide variety of amphibians, reptiles and mammals, thus a great place for the people loving aquatic life. Also, don't forget to taste lip-smacking sea foods at the beach.
8. Harbour Island, Bahamas: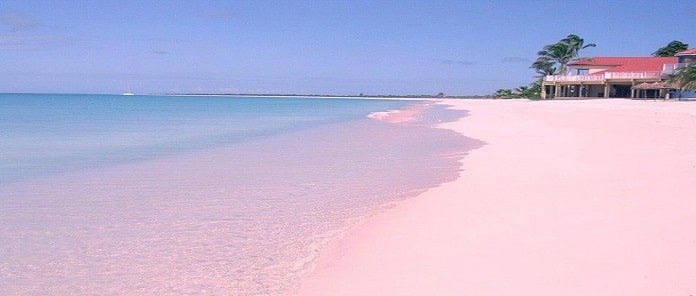 It is known for its pink sand beaches. You will be surprised to know that this pink color comes from a micro-organism foraminifera having a reddish-pink shell. Harbour island or "Briland" (the name given by locals) is also the most desired location for fashion shoots, thus must visit this place during your vacations.