Austria is famous for its historic culture, natural beauty and adventurous sites. This European country also gave some of the best music composers to the world including Mozart and Strauss waltzes. Here is a list of some places that you must see whenever you visit Austria.
1. Eisriesenwelt Cave:-
It is the world's largest ice cave having huge caverns and beautiful frosted waterfalls in an area of around 30000 square meters. After stepping down over 700 steps, you will find an ice palace called Eispalast that shines when light hits its walls. This place is visited by 200,000 tourists annually.
2. Vienna,capital of Austria :-
Vienna has many beautiful places to visit such as Spanish Riding School, Hofburg Imperial Palace, Opera house, museums and great architecture. The major tourist attractions in Hofburg Imperial Palace includes Sisi museum and Imperial jewelry. The city is also known for cafes where tourist can relax and enjoy beverages.
3. Salzburg:-
Salzburg is the place where the world famous music composer Wolfgang Amadeus Mozart born and visitors can visit his home also. The city also holds many musical festivals to pay tribute to Mozart. The shooting of blockbuster movie "The Sound of Music" was done in this city and there is a special tour through which tourists can see film locations. The Von Trapp family home and Mirabell palace are the most visited places in Salzburg.
4. Melk Benedictine Abbey:-
It is a widely known monastery of Austria, situating high up on the cliff with its impressive Baroque architecture. Mel Abbey offers many historical sites such as the House of Babenberg, the tomb of Saint Coloman of Stockerau and Imperial rooms displaying old paintings and statues.
5. Hochosterwitz Castle:-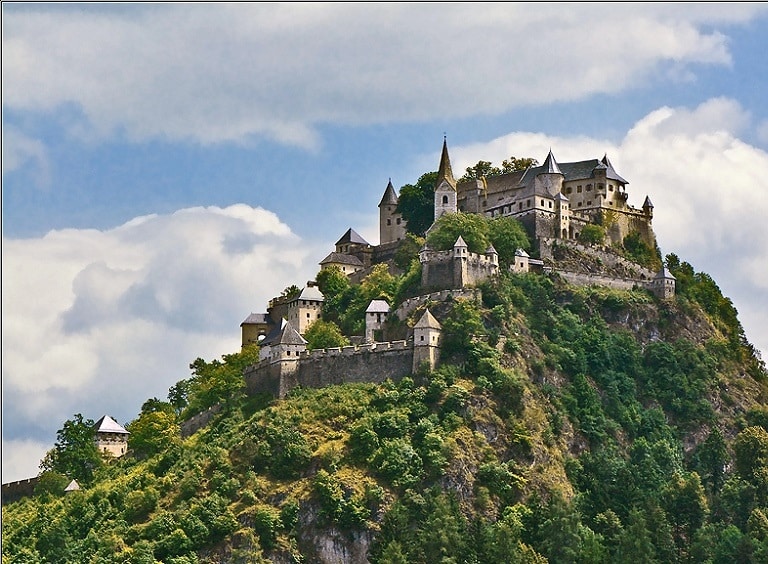 Hochosterwitz castle is one of the most magnificent medieval castles in Austria. There are 14 gates made for the protection of castle and its occupants. In addition to this, you will find a little church located at the castle's southwestern end. You can also enjoy breathtaking views of neighboring mountains and countryside from the top of this castle.
6. Seefeld, Tyrol:-
This vilage is famous for its cross-country skiing thus a great place for beginner as well as intermediate skiers. Seefeld has hosted Winter Olympics two times till now. This place is not only suitable for winter sports but also for warm weather-strolls. Seefeld offers luxurious accommodation that will make you feel relaxed.
7. Lake Worthersee:-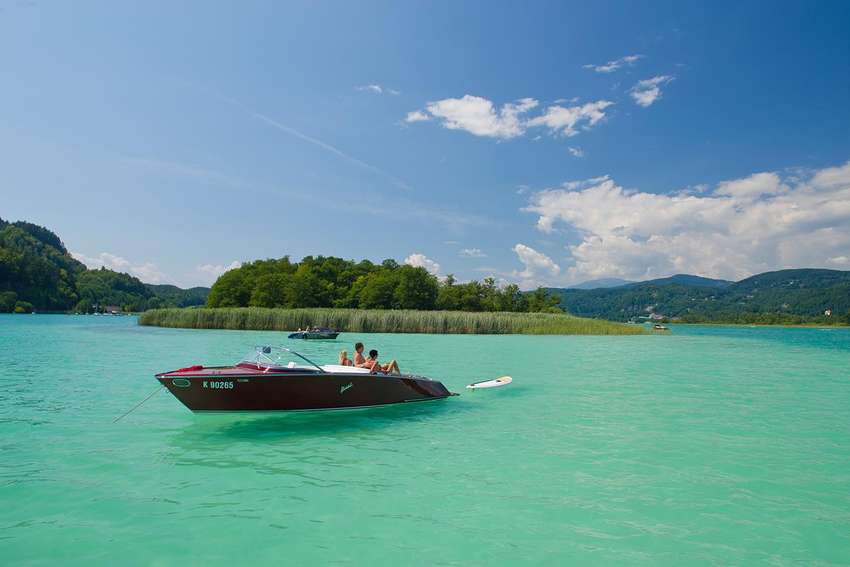 It is a perfect summer holiday destination in Austria. Here you will get a chance to explore various caves including the country's most colorful cave i.e.the Griffen Stalactite Cave. People who like visiting Cathedrals should go to the Gurk Cathedral featuring beautiful wall paintings. Lake Worthersee is visited by most of the tourists in July and August.