Snow-capped mountains, cultural diversity, huge monuments and stone castles make Spain a perfect travel destination. There are many interesting things that you can do in Spain such as party in the world's largest night club, eating food cooked over active volcano, enjoying a drink in the ice bar and many more.
1. Watch Flamenco show:-
Flamenco is a Spanish dance form that  can have different purposes such as romantic, entertaining or comforting. Dancers express their feeling by hand clapping, body movements. facial expressions and percussive footwork. You can watch the flamenco show at Sevile or Madrid.
2. Eat food cooked with the heat of active volcano:-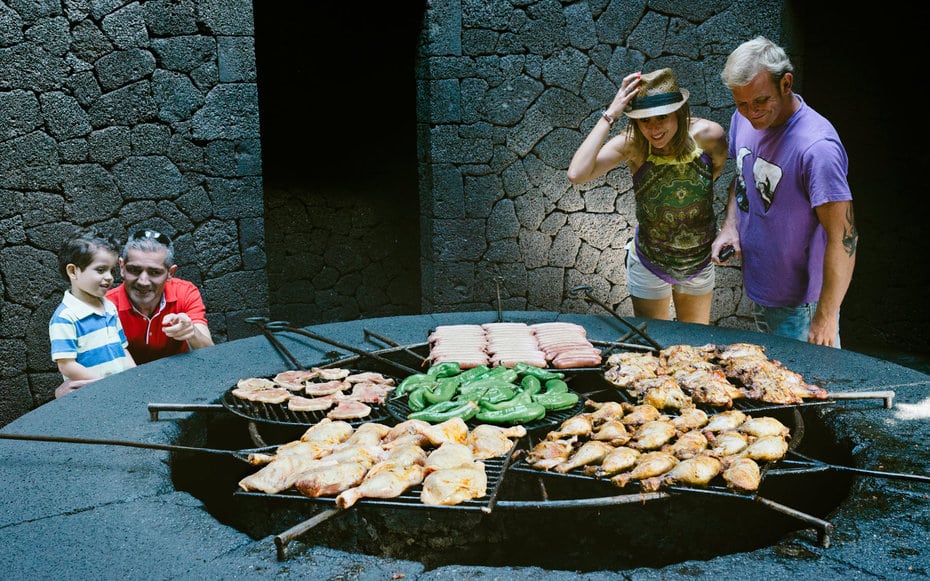 There is a restaurant by the name El Diablo Restaurante on the Canary islands that sear fish and meat on a piping grill that gets hot due to geothermal heat of active volcano. This amazing restaurant offer a view of volcanic area resembling Mars surface. Cesar Manrique, the popular local artist founded it in 1970.
3. Party in the world's largest night club:-
Privilege at Ibiza island is the largest place for doing party on this planet, according to Guinness Book of Records. It was established in 70's and can accommodate 10,000 people. This night club is known for its acrobatic shows, burlesque parties and guest DJs.
4. Dine in the oldest restaurant of the world:-
Sobrino de Botin situated in the heart of Madrid is the world's oldest restaurant. It was founded around 300 years ago. The lamb is roasted in wood-fired oven to be used in the 18th century. So, you should must go to this restaurant and taste the delicious dishes.
5. Visit a museum of funeral carriages: –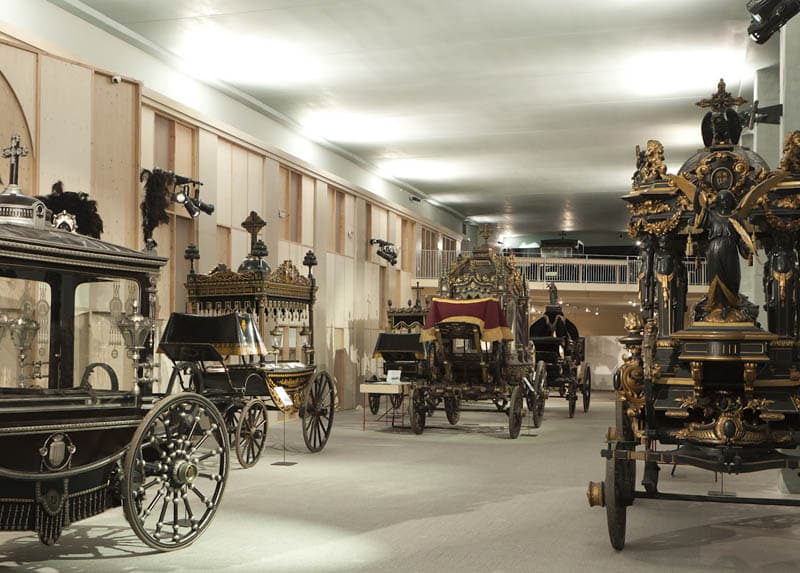 Museum of Funeral Carriages, locally known as Museu de Carrosses Fúnebres, make visitors familiar with funeral customs and traditions of the city. It is situated at Montjuic Cemetery, Barcelona and established in 1970. There are 3 motor hearses and 13 embellished funeral carriages in the museum.
6. Memorable experience in beach ice bar:-
Icebarcelona is the world's first ice bar situated on the beach of  El Somorrostro. It features a temperature fluctuating between -2° and -10° C, ice sculptures and impressive lighting thus offering a memorable experience and also protecting you from unbearable heat of summers.
7. Ride the Cross-border Zip line:-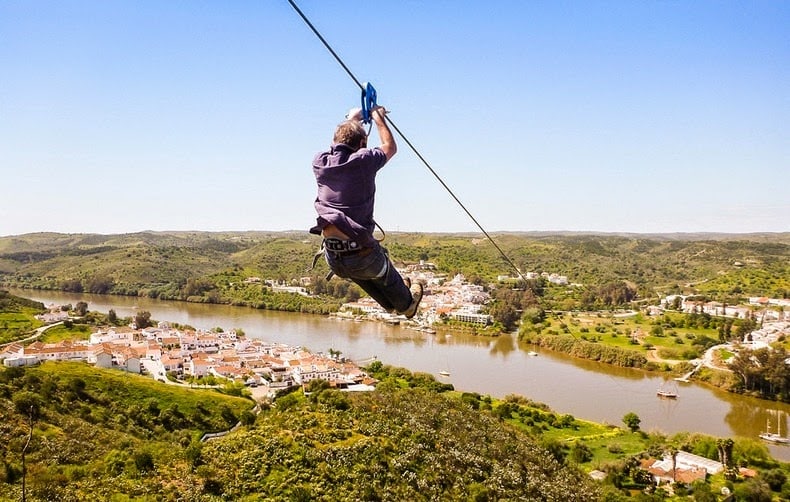 Spain also gives you an opportunity to ride the only international zip line. Thanks to David Jarman's Limite Zero project through which adventure lovers can slide down a wire from the Sanlúcar de Guadiana's  Andalusian village to Alcoutim in Alagrve. Thus, you can cross Spain-Portugal border in one minute with this zip line.
8. Be a part of the Festival of Near-death experience:-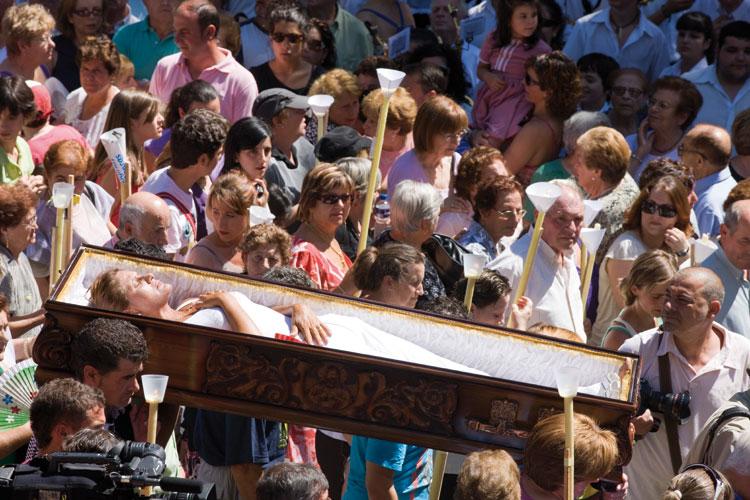 The Festival of Near-death experience or La Fiesta de Santa Marta de Ribarteme marks the happiness of those individuals who have had a near-death experience. This festival comprises solemn processions carrying those lucky survivors in coffin to the city's church and then to the cemetery.