Every destination is known by its local places, attractions, and cultural atmosphere. When you stroll around on the streets, you get to know the local people, their culture and lifestyle. One of the best ways to explore a place fully is by visiting the local markets and taking a sneak peek into the vibrant atmosphere. Here we have a list of some exclusive markets in Bangkok that are not only famous for their food and clothing but also for the vibe they emit. This city of Angels is famous for its markets and has some of the best and biggest markets in the world. You must explore at least some of them, if not all. Have a look and give a headstart to our trip!
Chatuchak Market

Located in Thailand, this market is world-famous for all the right reasons. One of the most popular markets in Thailand, you must visit this one for an enthralling experience. A blend of makeshift stores as well as permanent stores flaunting the most incredible and unique souvenirs, this one is a very lively and colorful market. Apart from featuring some of the most colorful items ever, Chatuchak is one of the biggest outdoor markets in the world. This market stretches up to an area of more than one kilometer featuring around 15000 shops. You will spot each and everything here. Name it and you get it! The Chatuchak Market is a weekend market and that's why it is open for three days. As many as 2,00,000 visitors are spotted here during the weekend so plan your visit early to have a good time exploring it.
Sampeng Market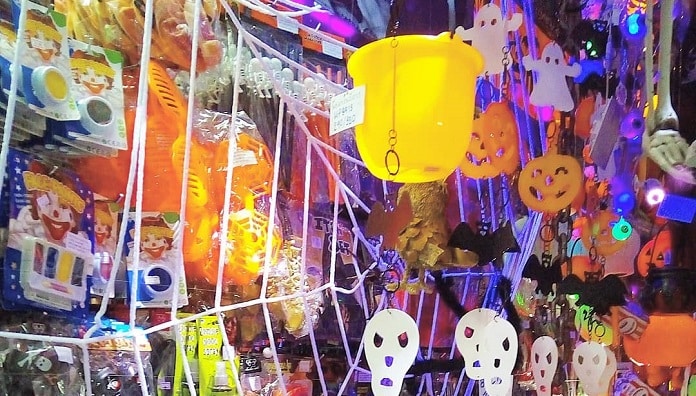 Locally known as Yaowarat, this market is located in Chinatown and is one of the most hustle-bustle areas in Japan. If you are looking for a lively place with excitement, fun, and frolic, then this is your place to be. This one is a really narrow shopping street featuring every little thing that you can imagine. From apparel to jewelry, food to fabric, toys to kitchen items; you will find every little thing here. The Sampeng market is also 1 kilometer long and is the best place to grab delicious local delicacies. Thai dishes can be spotted at every corner and thus you can eat while you shop! This market is very reasonable so there is no chance that you come back empty-handed from this one.
Pratunam Market

Another famous market in Thailand known for its happening vibe! If you are in Thailand, you must not give this one a miss. The Pratunam market is one of the most thrilling markets in Bangkok if you are looking for different types of clothing. Acing at another level in the fashion line, this one is the best place to buy a variety of clothing. You will also find some unique souvenirs here that you take back home as a memory and remember this beautiful destination. This one is also equally affordable because there are a lot of wholesale shops here and prices are dirt-low. In any case, there is room for a lot of bargaining here so make your way through the crowd and buy a lot of things without much thinking!
Klong Toey Fresh Market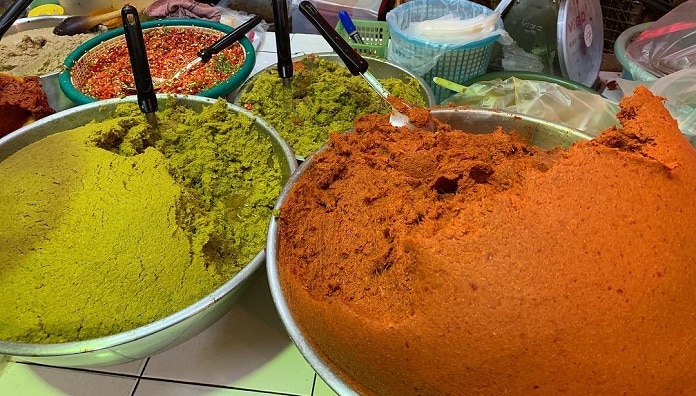 As the name suggests, you will find fresh food here from various parts of Bangkok. Along with fresh food like meat, seafood and all kinds of fruits and vegetables, this market has everything when it comes to food. Featuring apparel for men, women, and kids- this has everything! One of the busiest markets there, it definitely deserves your visit. The food is actually so fresh here that if you are going chicken or fish shopping, it will be cut right in front of you and then served. It is open to visitors every day so spare some time and visit this one. You will have a great time exploring this one amidst all the chaos. It is definitely worth visiting and worth remembering later.
Neon Night Market

This neon night market is a newly opened market in Bangkok and has become famous for all the right reasons. Locally known as the Talad Neon Night Market, this is showcased in the downtown area of Pratunam and thus, it is also called the Downtown night market of Bangkok. Obviously, this market starts during the evening time and is heavily crowded. You can spot everything you want here like clothing, jewelry, appliances, footwear, etc. There are a lot of cheap deals here as well as bonanza offers. It also features some really great food cuisines that you can try while shopping. The best thing about this market is that no matter how crowded it is, the vibe is something else. With live music in the backdrop and pleasant air rushing through your hair, you will get the best feel of Bangkok here.